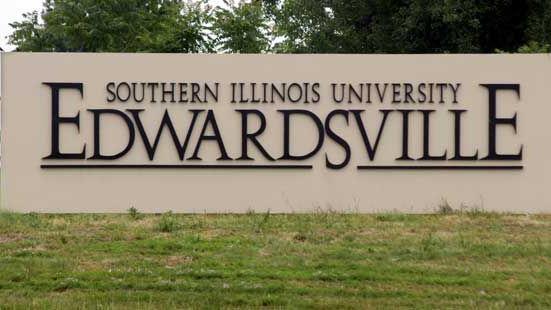 Carbondale might not have been a logical place to put a major hub of higher education. But it was what Delyte W. Morris, the energetic visionary who created Southern Illinois University, had available.
The site, among farms and coal mines three-fourths of the way down from Springfield to Cairo, did make sense for the school's beginning in 1869 as the second of Illinois' "normal schools." Those were colleges scattered around the state to train teachers.
In fact, it was still the Southern Illinois Normal College when Morris, a professor at Ohio State University, took the job as president in 1948.
Morris pushed the school's rapid growth to fill a personal commitment of making quality higher education locally available to more than just fledgling teachers. The region certainly did lack such opportunity. But the community was – and is – relatively isolated and sparsely populated.
SIU at Carbondale grew to a peak enrollment of 24,869 in 1991, with a wide variety of programs. There was easy access to Chicago by rail, and eventually via Interstate 57. By 1970, it had a medical school, and by 1972, a law school.
I don't think Morris ever intended to eclipse Carbondale when he looked up 100 miles toward Metro East, at the time another under-served area. Despite proximity to pricey private institutions in the St. Louis area, there was no affordable state university nearby. By 1957, SIU was offering limited classes in East St. Louis and Alton.
A bond issue in 1960 financed a major new SIU campus that opened at the southwest edge of Edwardsville five years later. It seemed no threat to the Carbondale mothership.
SIUE was at first a commuter school, offering economical four-year degrees mainly to the locals, with a semblance of the college social experience optional. In my time there, 1968-70, many students came only for classes.
SIUC, with a reputation for solid academics and research (and yes, hardy partying), enrolled people from across the U.S. and abroad.
The campuses are physically quite different.
If SIUC is hidden out on the prairie, it is at least integrated with the businesses and homes of the city. The place feels like a small-scale University of Illinois at Urbana-Champaign, or University of Missouri at Columbia.
SIUE, by contrast, is hidden in the middle of a metro area, centered in its own, 2,660-acre domain. Major highways only skirt the edges. It would be easily possible to spend a lifetime living, working and shopping in Edwardsville without ever seeing one of the university's main buildings.
The two campuses operated at first as a single university, always with some rivalries. In my days there, SIUE was feisty but resignedly subservient. Beginning in the late 1960s came some autonomy. Still sharing a name and board of trustees and central governance, the campuses began to have separate budgets and strategies.
Over time, SIUE grew more robust while SIUC consistently lost students. Last fall, their enrollments (13,796 and 14,554 respectively) were fewer than 760 students apart. There are projections that SIUE might take the lead later this year.
I touched on their change of fortunes when I wrote a year ago about SIUC needing to borrow operating money from SIUE.
A financial controversy flared earlier this month when the SIU Board of Trustees, which still governs both, rejected a proposal to move $5.1 million from SIUC to SIUE. The SIUE chancellor, Randy Pembrook, complained that his campus was denied "an equitable distribution" of state funds.
Hence, state Rep. Jay Hoffman, D-Swansea, again offered legislation (HB 5861) to divorce the schools once and for all, with effectively the same names but separate boards of trustees. (Similar bills went nowhere in 2003, 2005 and 2013.)
SIUC surely would bristle at divorce terms suggesting it keep its law school but cede the medical school to SIUE, which already has dental, nursing and pharmaceutical degrees.
Some argue that having the second largest enrollment among the nine state universities provides the combined SIU with clout in Springfield. I don't know. If split, SIUC and SIUE still would be fourth and fifth among 10 (behind the University of Illinois, Illinois State and Northern).
There is another bill (HB 5860), from state Rep. Monica Bristow, D-Alton, to keep the union and reconstitute the board with seven voting members selected by the governor. Six would have to be former SIU students, split equally between the two campuses, and the remaining one could not have attended either place. I fear that such a plan would just entrench the divisions and overly empower the tiebreaker.
At this point, I lean on my memory of the late President Morris, whom I knew a little, for what the father of it all might think. These institutions were like his children. He loved and nurtured them, and approached their bickering with fatherly wisdom. He worked hard to see both thrive. Would he want them separated? I think not.
But Morris is long gone, and this is less a decision of sentiment than of practicality and politics. If Carbondale's slide truly imperils Edwardsville's success, it is time. But I don't think we've seen the data to prove that yet.
002-Coll RT,19-Legal,22-Talk,HE 2 Coalition,HE Blog,E Chris-Trav
Region: Metro East,Feeds,State,Local,City: St. Louis, MO
via http://www.stltoday.com – RSS Results in news/local/illinois,news/local/illinois/* of type article https://ift.tt/SMT0aE
April 18, 2018 at 04:40PM